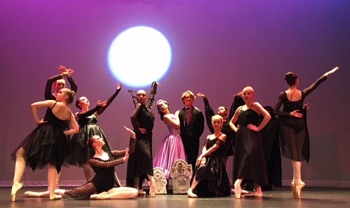 The 2017 Zombie Ballet is now available on Video, at new low prices!
780p Digital Download(approx. 2BG) $5
1080p Digital Download (approx. 4GB)$6
To keep our prices as low as possible, we're doing this via email.
It's an easy 3-step process:
1. Email us with your request by clicking the appropriate link above.
2. We will email you back an invoice you can click and pay securely online.
3. We'll send you an invitation to our Dropbox, where you can download your file.
Easy as that!