Adam LeJeune – Receptionist
Adam LeJeune has been active in the arts since they could hold a pencil. Most of their early years were spent drawing and painting, and when kindergarten began, so did an interest in dance. They received three years of ballet training in New Orleans, where they participated in productions like The Little Mermaid and Cinderella. Their artistic interests later moved to acting, directing, and writing. They studied theatre extensively at Golden Valley High in Bakersfield, as well as Boise State University. As times changed, so did Adam's focus, and a Theatre major became a Biology major. Adam now has more than three years' experience in the veterinary field. Times and focuses changed once more, and Adam moved to Humboldt County in September 2016 to focus on a novel that has been in progress for more than fifteen years. They love working in the arts once more, and couldn't be happier!    
Eliza Klinger – Managing Director, Development, and Marketing
Eliza is new to the NCD family, stepping into the role of Business Manager for all daily operations.  She comes to HumCo by way of Minneapolis, where she worked as a Video Lead recording forensic interviews at a Children's Advocacy Center (CornerHouse).  Prior to working with that non-profit, she lived in Portland where she was a director, teacher, and performer working with Artists Rep, Portland Center Stage, Oregon Children's Theatre, Many Hats Collaboration, Tightrope Theatre, Staged! Musical Theatre, and Polaris Dance Theatre. In 2011, Eliza received an Outstanding Leading Actress Drammy Award and an Outstanding Ensemble Drammy for her performance in Songs for A New World co-produced by Staged! and Miracle Theatre. As a director, she has staged traditional, devised, and adapted works in both professional and academic settings. Eliza has taught voice, movement, clown, and mask courses for Rutgers University, the Universidad Autonoma de Hidalgo in Mexico City, Pacific University, and Cumberland County College in New Jersey. She holds an M.F.A. in Ensemble Based Physical Theatre from the Dell'Arte International School right here in Blue Lake, and a B.F.A. in Musical Theatre from the University of the Arts in Philadelphia.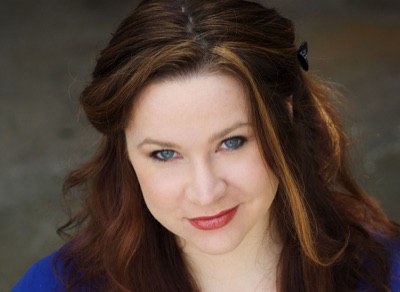 Gina Grebe – Educational Outreach Coordinator
Gina grew up in San Jose, CA and from 3rd grade to junior high, she took dance classes to include Acro, Street Jazz, and Jazz.  Gina took a year off from class at the beginning of high school, missed it, and decided to never go a year without dancing again.   At her high school, Gina took a mixed-style dance class, she choreographed for and danced in several musicals, and performed with the Baile Folklorico club.  Gina returned to studio classes at the age of 17 to finally take ballet – a style which previously she had seen as too pink and stiff.  Ballet quickly turned from a "necessary evil" in Gina's mind to a style she truly enjoys.  
Gina attended Humboldt State University and graduated in 2013 with a Bachelor's in Dance Studies.  While at HSU, Gina enjoyed dancing every day of the week with classes in Ballet, Jazz, Modern, and various world styles.  Gina has danced in several concerts, including a solo in A Day With Rain, a piece she co-choreographed as a trio between a dancer, her shadow, and her imaginary shadow friend.  Gina's original choreography, Off Duty, was a funky rhythm study accompanied by a live beatboxer, and was selected for HSU's Spring Concert in 2012.   Gina has been teaching various styles of dance to various ages since 2011 and is currently teaching at North Coast Dance in Eureka, CA.  In 2013, Gina started a worship dance ministry at her church, teaching a mixed-technique class and developing choreography for the Worship Dance Team.  
Linda Maxwell, Artistic Director
Linda fell in love with dance and ballet at the age of 3 ½.  Her earlier training was at a private studio, supplemented by summer ballet programs. She has a BFA and MFA in Dance from UC Irvine.
Linda was program head and taught a variety of classes at Allan Hancock College in Santa Maria, California, including Dance Appreciation, modern, ballet, jazz, tap, hip-hop, floor-barre, folklorico, performance skills and dance performance.
Currently, Linda teaches ballet, jazz and tap at Humboldt State University where she has taught for the past twelve years.  Her work is seen regularly on the HSU Spring dance concerts.
In addition to her work at the college level, she has worked with civic ballet companies and had her works adjudicated on gala National Regional Ballet Festivals. She spent several years as John Travolta's private dance instructor.  She has choreographed musicals for various venues including PCPA, the American Melodrama Company and locally, the Ferndale Repertory Theater and the Cinco de Mayo Festival in Ferndale.  
Professionally, she has performed with Calpulli Danza Mexicana, a folklorico dance company in New York City.  In Humboldt County, in addition to Humboldt State, she has taught dance at College of the Redwoods, Ferndale Elementary and High School, and Studio of Dance Arts in Eureka. She is a certified floor-barre instructor.  
Linda considers herself to be a continuous student of dance, spending her summers studying dance in New York City.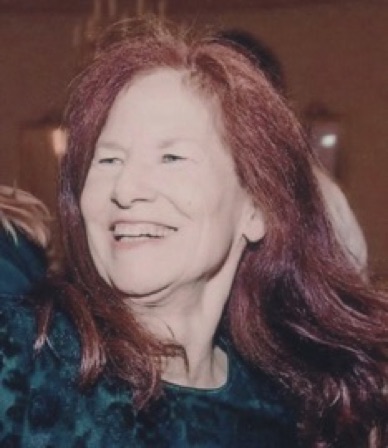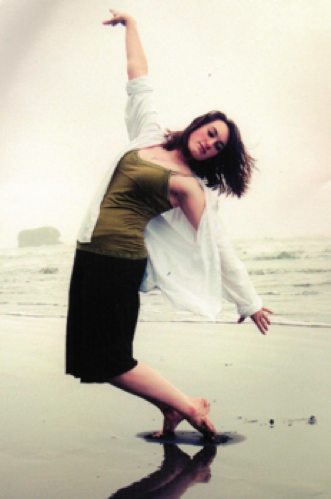 Rima Greer – Costume Department Head and Marketing
Rima grew up in the Los Angeles area. She started ballet and music studies at age 3, and sewing at age 6. She performed as a soloist with the Main Street Ballet, and American Ballet of California, where she also began designing costumes. In 1987, she was cast in the international touring show Campanile, where she performed, choregraphed, composed and arranged scores, and headed their costume design and production. Rima toured with Campanile for nearly 20 years, performing across the US, Canada, and Asia, as well as doing outreach for the Orange County Center for the Performing Arts, and the Ventura County Arts in Schools programs. She also participated in Campanile's marketing program, attending booking conferences, preparing marketing materials, and running a radio campaign for the show's final CD, which charted in the top 10 in its class on release, immediately before the show's retirement in 2006.
After graduating summa cum laude from CSU Dominquez Hills with a degree in French and Communications, Rima also pursued a sucessful career in the film industry as a talent agent, participating in nearly a thousand deals, and nearly 70 completed feature films and television programs. She is a published author and columnist, and a self-described "compulsive entrepreneur," owning a talent agency, a retail store, and a publishing company.
Rima joined North Coast Dance in 2012 as head of the costume department. She also produces the annual Zombie Ballet, and in 2015 she co-produced NCD's original production of the Wizard of Oz. She has choreographed variations for Zombies and Nutcracker. Separate from, but with the participation of NCD, she also co-produces Dancing Stars of Humboldt. This is the most fun she's had since...ever.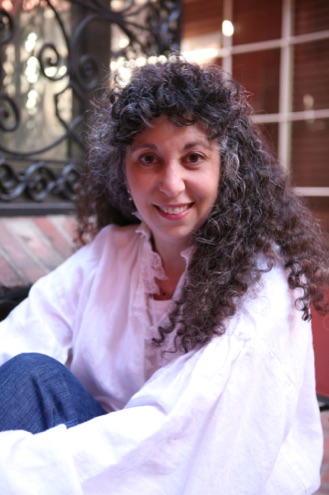 Leslie Lewis – Costume Construction & Administration
Leslie's been dressing up her entire life. A self-described Maker in all media, she has studied art and design at Mendocino College, and made costumes for countless historic re-enactors (including herself.)
Leslie specializes in 3 dimensional costume pieces such as hats, masks, gloves, and especially critter feet, earning her the unoffical title of "Pawmaster" in the NCD costume shop.
Leslie also holds the distinction of "Sewing Machine Whisperer," and maintains all of NCD's costume shop equipment.
Elizabeth (Beth) Poston – Bookkeeper
Elizabeth Poston started her ballet training at the age of 8. She has had the pleasure to study with many wonderful teachers right here at North Coast Dance. Elizabeth is part of the Company, and has performed dream roles such as: Snow Queen, Rose Queen, Marzipan and Butterfly in North Coast Dance's lavish Nutcracker. She has also had the opportunity to appear as Glinda the Good Witch, Cinderella's Fairy Godmother, Sleeping Beauty's Forest Fairy, and various other roles for NDC's seasonal Spring Concert. Elizabeth trains here, teaches here (Ballet 1), and works behind the scenes as NCD's Bookkeeper. She thanks her lovely family: husband Matthew, and their two children Grace and Evan for their unending support!!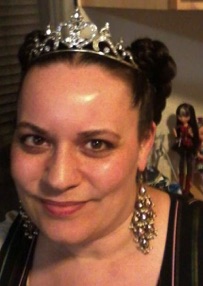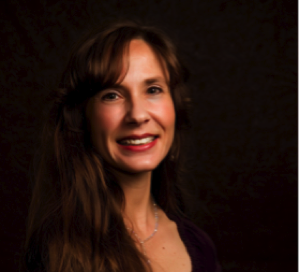 Sandy Sanderson - Building Maintenance Coordinator and Receptionist
Sandy was born and raised on the east coast, and her two greatest loves have always been animals and the great outdoors. She spent several years working on a ranch in New York State as well as assisting at the local animal clinic. After a tour with the USMC, Sandy continued her education in Southern California and later began her adventures with the Forest Service, fighting fires and patrolling lakes & rivers. She also implemented the 1st Volunteer Program for the Shasta Lake Ranger District. She took that experience to the Sequoia Park Zoo, where she coordinated volunteers for a variety of annual Events. Her fondest memory of her time at the zoo is the 30-year friendship she had with Rosie, the black bear that was born and raised there. She now expresses her love for all bears by portraying the Bear that jumps out of the box in the annual production of NCD's Nutcracker.