Linda Maxwell, Artistic Director
Linda fell in love with dance and ballet at the age of 3 ½.  Her earlier training was at a private studio, supplemented by summer ballet programs. She has a BFA and MFA in Dance from UC Irvine.
Linda was program head and taught a variety of classes at Allan Hancock College in Santa Maria, California, including Dance Appreciation, modern, ballet, jazz, tap, hip-hop, floor-barre, folklorico, performance skills and dance performance.
Currently, Linda teaches ballet, jazz and tap at Humboldt State University where she has taught for the past twelve years.  Her work is seen regularly on the HSU Spring dance concerts.
In addition to her work at the college level, she has worked with civic ballet companies and had her works adjudicated on gala National Regional Ballet Festivals. She spent several years as John Travolta's private dance instructor.  She has choreographed musicals for various venues including PCPA, the American Melodrama Company and locally, the Ferndale Repertory Theater and the Cinco de Mayo Festival in Ferndale.  
Professionally, she has performed with Calpulli Danza Mexicana, a folklorico dance company in New York City.  In Humboldt County, in addition to Humboldt State, she has taught dance at College of the Redwoods, Ferndale Elementary and High School, and Studio of Dance Arts in Eureka. She is a certified floor-barre instructor.  
Linda considers herself to be a continuous student of dance, spending her summers studying dance in New York City.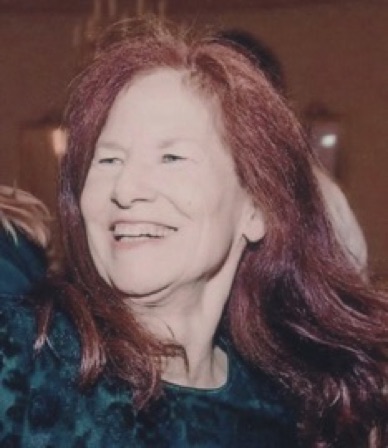 Elizabeth (Beth) Poston - Ballet 2, Company Member
Dance has always been a large part of Beth's life.  She began ballet at the age of 8 and continued on with many other forms of dance including: tap, jazz, modern, contemporary, belly dance and African!  It has been a pleasure to be a part of the North Coast Dance company and staff for the past 10 years.  During this time Beth has taught many levels of ballet: pre-ballet through ballet 3 and has taken over the position of North Coast Dance's Bookkeeper.
Beth has had the privilege of performing many challenging roles in the annual North Coast Dance Nutcracker and Spring performance: Rose Queen, Snow Queen, Butterfly, Glinda (the good witch), The Fairy Godmother in (Cinderella) to name a few…  Beth would like to thank North Coast Dance for the many opportunities and support they have provided her and her family for over a decade.  She would also like to thank her family for their love, encouragement and support!
Janet Beckstead
Janet began her ballet training with Lois Ellyn in Fullerton, California.  Lois Ellyn trained with Bronislava Nijinska and Maestro Celli and she was also a former soloist with the New York City Ballet, toured Europe with The Marquis de Cuevas Ballet and toured internationally with Mia Slavenska and Frederic Franklin.  The Lois Ellyn Dance Studio continues to be one of Orange County's most respected schools for ballet training.  
Janet continued her ballet training and dance studies with Gloria Govrin, New Hope Ballet, Pennsylvania, Nancy Muller Call, Humboldt Dance Academy, Arcata, California, Linda Sievers, Humboldt State University, Arcata, California, and Nadine Cole, Academy of Ballet Arts, Arcata, California.  
Janet currently teaches Pre Ballet 2, Ballet I and Ballet II at North Coast Dance.  She is also the music specialist at Freshwater School, Eureka, CA and Jacoby Creek, Bayside, CA where she teaches voice, music and dance.  She has taught at Freshwater School for 21 years and 17 years at Jacoby Creek.  Janet recently received the 2015 California Music Educators Association award for Outstanding Music Educator for Humboldt and Del Norte counties.
Gina Grebe - Ballet 1, Ballet 2, Jazz
Gina grew up in San Jose, CA and from 3rd grade to junior high, she took dance classes to include Acro, Street Jazz, and Jazz.  Gina took a year off from class at the beginning of high school, missed it, and decided to never go a year without dancing again.   At her high school, Gina took a mixed-style dance class, she choreographed for and danced in several musicals, and performed with the Baile Folklorico club.  Gina returned to studio classes at the age of 17 to finally take ballet – a style which previously she had seen as too pink and stiff.  Ballet quickly turned from a "necessary evil" in Gina's mind to a style she truly enjoys.  
Gina attended Humboldt State University and graduated in 2013 with a Bachelor's in Dance Studies.  While at HSU, Gina enjoyed dancing every day of the week with classes in Ballet, Jazz, Modern, and various world styles.  Gina has danced in several concerts, including a solo in A Day With Rain, a piece she co-choreographed as a trio between a dancer, her shadow, and her imaginary shadow friend.  Gina's original choreography, Off Duty, was a funky rhythm study accompanied by a live beatboxer, and was selected for HSU's Spring Concert in 2012.   Gina has been teaching various styles of dance to various ages since 2011 and is currently teaching at North Coast Dance in Eureka, CA.  In 2013, Gina started a worship dance ministry at her church, teaching a mixed-technique class and developing choreography for the Worship Dance Team.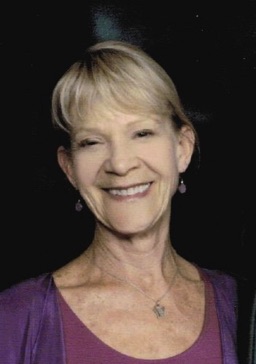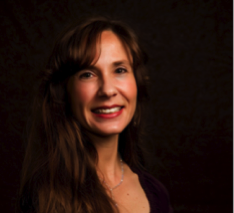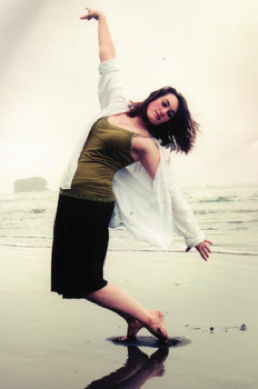 Heather Walker - Creative Movement, Kinder Ballet, Company Member
Heather started ballet classes at age 7 through a local parks and rec program after seeing a production of Nutcracker. Beginning at 10 she studied at a Cecchetti based school with Lucille McClure in Whittier until she was a senior in high school. Heather came back to ballet as an adult looking for an exercise routine and started dancing at NCD in the spring of  2001, and teaching in 2004. She has performed in 10 of the 11 Nutcrackers, including as Rat Queen in 2008 & 2009. Other roles have included the Goose that Laid the Golden Eggs in Jack and the Beanstalk , and Pluto in To Pluto and Back.
Although she continue to work full-time for the county, Heather's background as a camp counselor (10+ years) and in Early Childhood Education (8+ years) has been crucial to developing the Munchkin Movement classes and Passport to Dance camps.
Melody Collver - Ballet 3, Ballet 4, Company Member
Melody started her dance career in 2012 as a young adult after attending a North Coast Dance spring show. Since then, she has taken classes in styles including ballet, pointe, jazz, modern, tap, and swing. She has performed in Humboldt State University's fall dance program multiple times, as well as in a variety of shows at NCD including: The Nutcracker, Swan Lake, Les Sylphide, Stars & Stripes, The Wizard of Oz, and Rodeo. She began teaching the beginning adult ballet class and now teaches the Intro to Ballet and Pre-Pointe Ballet classes. Whether teaching or taking class, Melody hopes that dance will continue to be a part of her life for many years.
Rebecca Nugent - Ballet 1, Ballet 3, Adult Ballet, Company Member
Born in Addis Ababa, Ethiopia, and adopted by an American family at the age of ten.  When arriving in America, one of the first things Rebecca asked her parents for was dance classes, so they enrolled her at a local dance studio.  Rebecca continues her dance studies at Humboldt State University, and at North Coast Dance, where she performs as a soloist.   She has also performed for Humboldt Light Opera Company, contemporary dance company 555, Dancing Stars of Humboldt, attended Dance Theater of Harlem's summer intensive, and recently performed for, and won a scholarship from the Vienna International Ballet Experience.  From the steps of an orphanage, to the classroom today, Rebecca's love for dance has continued to grow.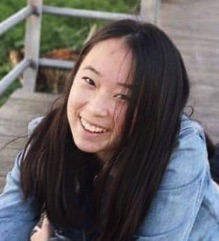 Gabby Connors - Company and Adult Ballet, Jazz, & Adult Hip Hop
Gabby was born and raised in Tumwater, Washington, where she began dancing at the age of six. After studying classical ballet, contemporary, hip hop, jazz, and modern at Studio West Dance Academy under the direction of Stephanie Wood-Ennett, she moved to Arcata, California to pursue a Bachelor of Arts in Dance Studies at Humboldt State University. Throughout her performing career, Ms. Connors has held various principal and soloist roles in ballets such as Giselle, Cinderella, Coppelia, Peter Pan, Alice in Wonderland, and The Nutcracker as well as in new works by choreographers such as Laura and Jerome Tisserand; Joseph Jefferies; Dawn Fay; KT Nelson; and Lisa Drew. She hopes to bring focus to the emotive aspect of dance performance and to explore vulnerability in movement both in the classroom and onstage.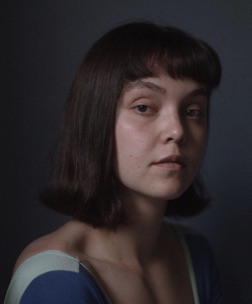 Eva Brena - Hip Hop, Belly Dance
Eva has a minor in Dance from Humboldt State University.  Eva has studied various dance styles including ballet, jazz, modern and salsa but her main focuses are hip hop and belly dance. Eva dances with Ya Habibi Dance Company directed by Shoshanna. Eva is also the dance instructor at Arcata Elementary. She is passionate about inspiring and motivating her students to work hard, challenge their limits and express themselves on the dance floor. Her dance teaching philosophy focuses on safe dance technique, and providing a safe class space for creative expression.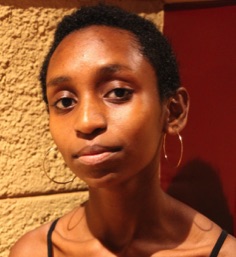 Corrina Jones - Creative Movement & Kinder Ballet
Corrina has been dancing for 14 years. She likes ballet, contemporary, jazz, and hip hop. She also teaches younger dancers and choreographs for our studio. Corrina has done 13 nutcrackers at our studio, you may remember her in; Spanish as Spanish Queen, Mirlitons, Snow, Flowers, and Soldier Cat. She was also the caterpillar in Alice and Wonderland. Corrina wants to continue pursuing dance as she goes into college and keep teaching and choreographing throughout her life.   
Caitlyn Nolen - Creative Movement & Kinder Ballet
Caitlyn has been dancing for 13 years. She loves to dance, teach and choreograph and loves exploring new styles. She has enjoyed taking classes in contemporary, ballet, pointe, jazz, and hip hop. She has performed with North Coast Dance in parts such as; White Rabbit in Alice in Wonderland and Angel Queen, Snow, Flowers and Ballerina Doll in the Nutcracker. As well as with Dancing Stars of Humboldt with original choreography. She hopes to continue to teach and dance throughout her life and is passionate about sharing her love for dance with others.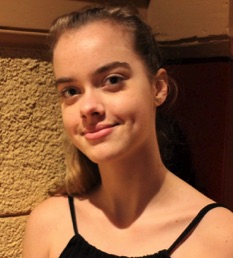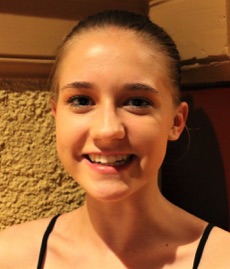 Demetria Schioldager
Demetria is a professional ballet dancer and instructor who has taught dance for over 10 years alongside her professional ballet career. She started her training at age 5 with the Royal Academy of Dance Program. During her formative years, she completed her RAD exams and received training at the summer intensive programs of: Royal Academy of Dance, American Ballet Theater, Pacific Northwest Ballet, School of American Ballet, and San Francisco Ballet. Though offered a chance to train year round after high school, Demetria pursued a college education and received her Bachelors of Science at Indiana University.  After graduation, she danced for three years with Nevada Ballet Theatre under the direction of James Canfield. Looking for a fresh outlook, she moved to San Francisco where she worked at Menlowe Ballet and worked as a freelance dancer across the Bay Area until moving to Humboldt. She has taught dance in the Indiana University Pre-College Program, Nevada Ballet Academy, Menlo Park Academy of Dance, ODC, Geary Dance Center, and Roco Dance. Along with teaching group classes, she gave private lessons in the Bay Area and took several students to dance competitions where they placed in solo ballet performance categories. Demetria has also received her Pilates training and has been teaching in the STOTT PILATES® method the last year. Performing works by George Balanchine, Marius Petipa, Twyla Tharp, Fredrick Ashton, Jerome Robins, Matthew Neenan, and many other diverse choreographers, has given her insight into the versatile would of dance. Demetria is a passionate teacher who encourages and empowers her students while strengthening not only their bodies but their dedication and knowledge of dance.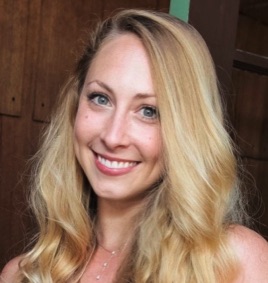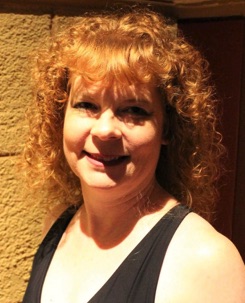 Golden Moeras - Yoga
Golden grew up near MT. Shasta California. She has been teaching yoga for eight years in Los Angeles. Golden is currently studying dance at Humboldt State University. Golden's classes are specialized for dancers.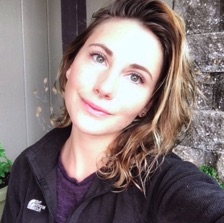 Emma Radley -
Emma has been dancing since she was 16 and can't imagine her life without dance. She has participated in productions at North Coast Dance, as well as other studios. Her favorite part of theday is to come teach her students and take ballet class. Emma is a junior at Humboldt State where she studies Kinesiology & Dance. Emma wants to be an athletic trainer for dancers.