Adam LeJeune – Receptionist
Adam LeJeune has been active in the arts since he could hold a pencil. Most of his early years were spent drawing and painting, and when kindergarten began, so did an interest in dance. He received three years of ballet training in New Orleans, where he participated in productions like The Little Mermaid and Cinderella. His artistic interests later moved to acting, directing, and writing. He studied theatre extensively at Golden Valley High in Bakersfield, as well as Boise State University. As times changed, so did Adam's focus, and a Theatre major became a Biology major. Adam now has more than three years' experience in the veterinary field. Times and focuses changed once more, and Adam moved to Humboldt County in September 2016 to focus on a novel that has been in progress for more than fifteen years. He loves working in the arts once more, and couldn't be happier!    
Eliza Klinger – Managing Director, Development, and Marketing
Prior to her work as the Managing Director of North Coast Dance, Eliza was a member of the Actor's Equity Association performing with, directing for, and instructing classes at Artists Rep, Portland Center Stage, Oregon Children's, Staged Musical, Polaris Dance, Walnut Street, and the Prince Musical Theatre to name a few favorites.
Eliza has taught directing, voice, clown, and mask courses for the Universidad Autonoma de Hidalgo in Mexico City, Pacific University in Oregon, and Cumberland County College & Rutgers University in New Jersey. She holds an M.F.A. in Ensemble Based Physical Theatre from Dell'Arte International, and a B.F.A. in Musical Theatre from the University of the Arts in Philadelphia.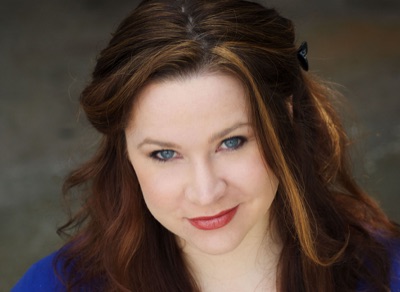 Linda Maxwell, Education Director
Linda fell in love with dance and ballet at the age of 3 ½.  Her earlier training was at a private studio, supplemented by summer ballet programs. She has a BFA and MFA in Dance from UC Irvine.
Linda was program head and taught a variety of classes at Allan Hancock College in Santa Maria, California, including Dance Appreciation, modern, ballet, jazz, tap, hip-hop, floor-barre, folklorico, performance skills and dance performance.
Currently, Linda teaches ballet, jazz and tap at Humboldt State University where she has taught for the past twelve years.  Her work is seen regularly on the HSU Spring dance concerts.
In addition to her work at the college level, she has worked with civic ballet companies and had her works adjudicated on gala National Regional Ballet Festivals. She spent several years as John Travolta's private dance instructor.  She has choreographed musicals for various venues including PCPA, the American Melodrama Company and locally, the Ferndale Repertory Theater and the Cinco de Mayo Festival in Ferndale.  
Professionally, she has performed with Calpulli Danza Mexicana, a folklorico dance company in New York City.  In Humboldt County, in addition to Humboldt State, she has taught dance at College of the Redwoods, Ferndale Elementary and High School, and Studio of Dance Arts in Eureka. She is a certified floor-barre instructor.  
Linda considers herself to be a continuous student of dance, spending her summers studying dance in New York City.
Gina Grebe
Associate Education Director, Teen/Adult Ballet, Ballet 4, and Ballet 3 Instructor
Gina Grebe has been working at North Coast Dance since 2011.  She has a Bachelors in Dance Studies from Humboldt State University and has completed ABT's National Teacher Training for Pre-Ballet through Level 3.  In the last decade, she has taught various styles to all levels, choreographed and danced in dozens of NCD and community shows, directed Passport to Dance camps, and worked with the Humboldt County Office of Education to create the Schools to Dance outreach, and directed our Dance Along with Clara program for our youngest dancers.  Gina is passionate about teaching and equipping other teachers to create the best possible learning environment for our dancers. And she loves working with Eliza.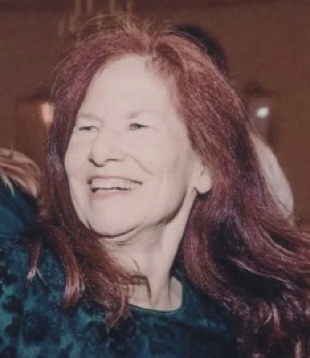 Rima Greer – Designer & Costume Department Head
Rima grew up in the Los Angeles area. She started ballet and music studies at age 3, and sewing at age 6. She performed as a soloist with the Main Street Ballet, and American Ballet of California, where she also began designing costumes. In 1987, she was cast in the international touring show Campanile, where she performed, choregraphed, composed and arranged scores, and headed their costume design and production. Rima toured with Campanile for nearly 20 years, performing across the US, Canada, and Asia, as well as doing outreach for the Orange County Center for the Performing Arts, and the Ventura County Arts in Schools programs. She also participated in Campanile's marketing program, attending booking conferences, preparing marketing materials, and running a radio campaign for the show's final CD, which charted in the top 10 in its class on release, immediately before the show's retirement in 2006.
Rima joined North Coast Dance in 2012 as head of the costume department. She also produces the annual Zombie Ballet, and in 2015 she co-produced NCD's original production of the Wizard of Oz. She has choreographed variations for Zombies and Nutcracker. Separate from, but with the participation of NCD, she also co-produces Dancing Stars of Humboldt. This is the most fun she's had since...ever.
Leslie Lewis – Costume Construction & Administration
Leslie's been dressing up her entire life. A self-described Maker in all media, she has studied art and design at Mendocino College, and made costumes for countless historic re-enactors (including herself.)
Leslie specializes in 3 dimensional costume pieces such as hats, masks, gloves, and especially critter feet, earning her the unoffical title of "Pawmaster" in the NCD costume shop.
Leslie also holds the distinction of "Sewing Machine Whisperer," and maintains all of NCD's costume shop equipment.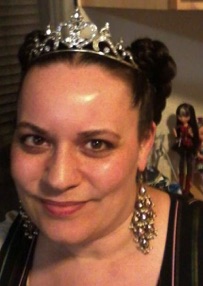 Lori Knowles - Costume Construction
Lori is delighted to have joined NCD in 2018. She has an A.A. In Fashion Design from the Fashion Institute Of Design and Merchandising, and has worked with several fashion designers through her free-lance business. Lori's been sewing since childhood, her dolls needed to be fashionable, right? 
Lori is the author of two pattern making textbooks, and taught pattern making at a Community College in the Bay Area before moving to the gorgeous Pacific Northwest.
When Lori is on her own time, she makes Victorian and Edwardian clothing reproductions. She is so excited to add dance costumes to her repertoire!
Daphne Endert - Receptionist/Administrative Assistant
Daphne has been dancing and performing in Humboldt for most of her life, studying ballet with NCD from age 4 through her teens. She continued ballet training and branched out to theatre jazz and tap while living in Bend, OR.  She has taught and choreographed for a variety of youth organizations and local schools since graduating high school and is thrilled to be teaching Ballet 2 with North Coast Dance!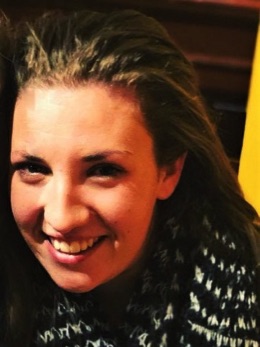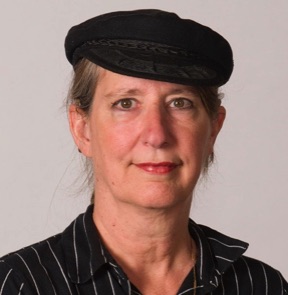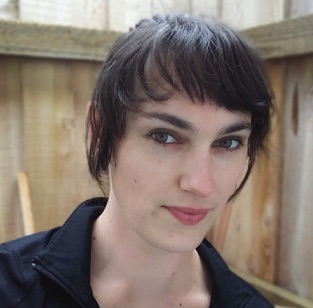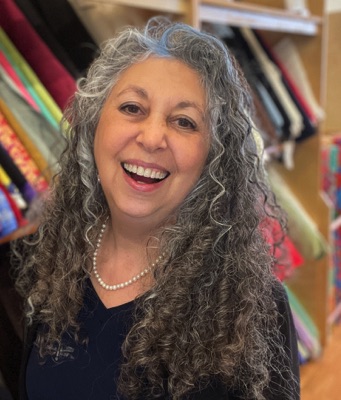 Moriah Wisan - Costume Construction
Moriah credits her homeschool education for her lifelong fixation with fashion history & costuming. Her mom gets the credit for teaching her to sew as a child! Moriah has made historical clothes for re-enactments as well as more fanciful costumes for herself, and even makes regular clothing as well.
She has been enjoying the past year working in North Coast Dance's Costume Shop and likes to imagine her specialty is getting calluses on her fingers from her love of hand sewing. Her very favorite things about her job so far have been absorbing new skills every day and making friends.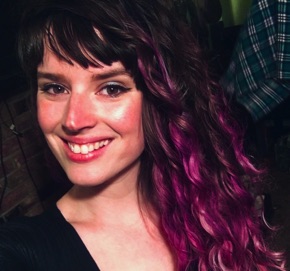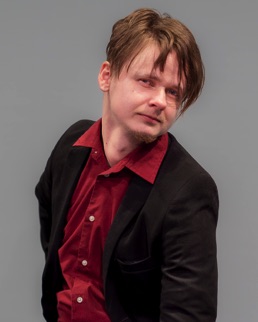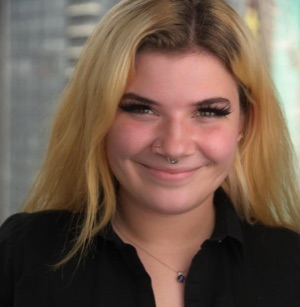 Mackenzie Urch - Social Media Maven and
Hip Hop, Creative Movement, Kinder Ballet, Junior Jazz/Tiny Tap Instructor
After a year of living in Humboldt County, Mackenzie is more than excited to be apart of her second Nutcracker and Holiday Dance season. While working with North Coast Dance, she has gained such valuable skills and life long relationships she couldn't be more grateful for.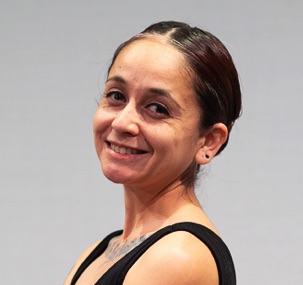 Tiffany Ramirez - Bookkeeper and
Company Apprentice
Tiffany is from Los Angeles, CA. She credits her love for dance from teachers over the years. She has shown multiple choreographic works at the American College Dance Association and worked in Anaheim, Disneyland's entertainment department as a performer for seven years. Tiffany graduated with a BFA in Dance from Cornish College of the Arts in Seattle, WA. While at Cornish, she had the pleasure to train under Michelle Miller, Alfonso Cervera, Robert Campbell, and Wade Madsen. She is excited to join North Coast Dance under Linda Maxwell's training.