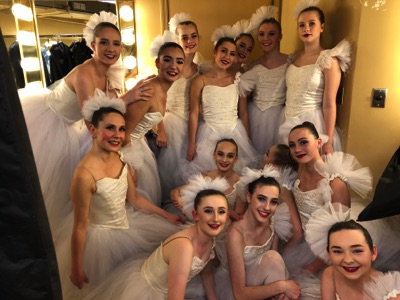 North Coast Dance Company Members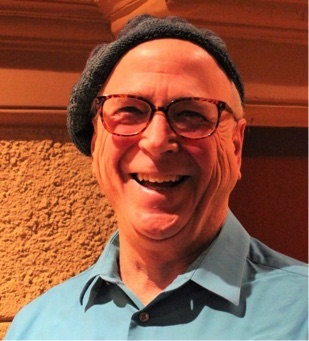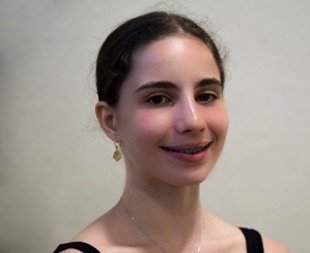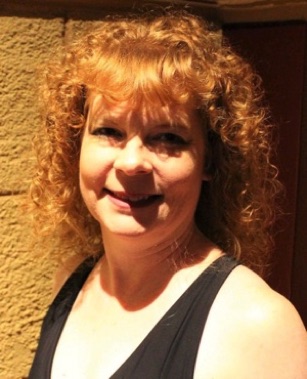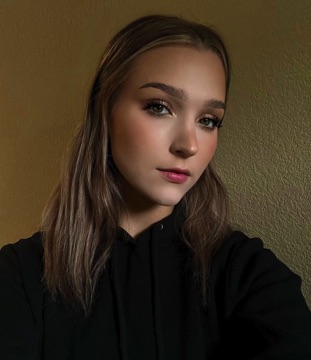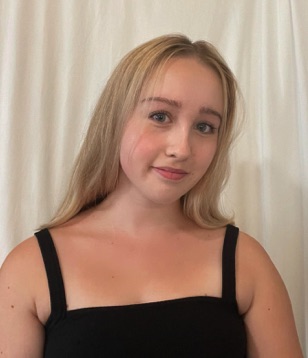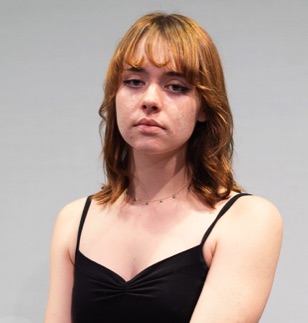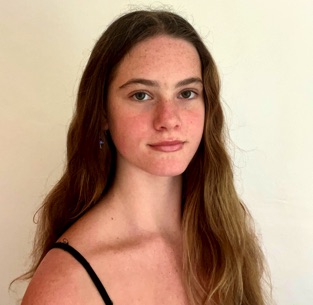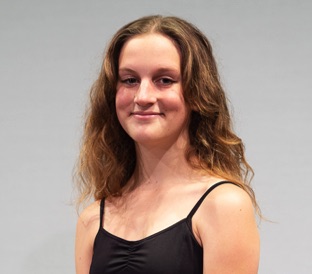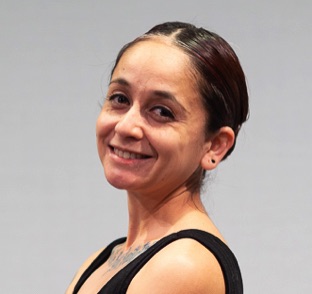 North Coast Dance Company Junior Apprentices
North Coast Dance Saturday Company Invited Guest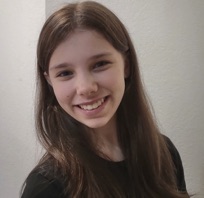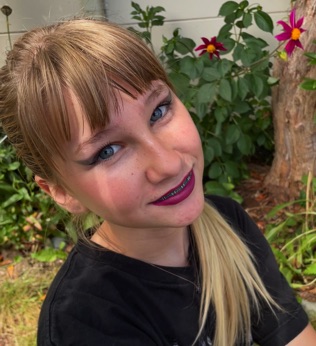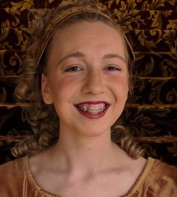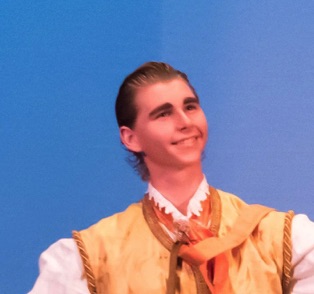 Bizou Massias
Company Apprentice
Is a 14 year old freshman in highschool who has been dancing since the age of 3. She has trained in many different forms of dance including jazz, modern, lyrical, and even gymnastics/tumbling and aerial arts, but her favorite is ballet.  She placed top 12 for her ballet variation she competed at YAGP 2019. She also enjoys choreography and won gold in 2022 for her dance that she choreographed and entered into Ballet Beyond Boarders competition.  Bizou's goal is to become a professional dancer and inspire others to go for their dreams
Ella Crane
Company Junior Apprentice
Ella Crane started ballet at the age of 8, at Johansen Olympia Dance Center in Olympia, Washington. Ella has been dancing for 5 years and she absolutely loves it. Although her favorite style of dance is ballet, she has done many other styles including hip hop, jazz, tap, contemporary, etc.Some of her favorite roles were Villager in Swan Lake, Cotton Candy in The Nutcracker, and Raggedy Andy in The Nutcracker with Ballet Northwest, the oldest ballet company in Washington State. She danced as a member of the company for their 2021-2022 season. Ella attended Johansen Olympia Dance Center's summer intensive the past two summers and assisted with some of the pre-ballet classes. She will miss her studio dearly, but is very excited for her new adventures at North Coast Dance! 
Hazel Neukom
Company Apprentice
Hazel Neukom started dance at North Coast Dance at 6 years old, before that she danced at a youth center in Willow Creek called Dream quest from the age of 2. Dancing has always been one of Hazels favorite things and she always looks forward to going to ballet after school. In Hazels opinion, the best time of year is always Nutcracker season because of the thrill of dancing on stage, getting to see all of the beautiful costumes, and the sense of accomplishment that comes after performing. Hazel has been in North Coast Dance's Nutcracker every year since she started dancing here and her favorite role so far has been Marzipan, which she danced in 2021.
Elizabeth (Beth) Poston
Company Member
Beth has always been dancing.  She began ballet at the age of 8 and continued on with many other forms of dance including: tap, jazz, modern, contemporary, belly dance and African!  It has been a pleasure to be a part of the North Coast Dance company and staff for the past 10 years.  During this time Beth has taught many levels of ballet: pre-ballet through ballet 3 and has taken over the position of North Coast Dance's Bookkeeper.
Beth has had the privilege of performing many challenging roles in the annual North Coast Dance Nutcracker and Spring performance: Rose Queen, Snow Queen, Butterfly, Glinda (the good witch), The Fairy Godmother in (Cinderella) to name a few…  Beth would like to thank North Coast Dance for the many opportunities and support they have provided her and her family for over a decade.  She would also like to thank her family for their love, encouragement and support!
Mark Hapgood
Company Member
Mark first danced inn the local Redwood Concert Ballet's Nutcracker production with Virginia Niekrasz-Laurent in 1990 as a 1st Act Parent, and has danced in each Nutcracker since then. In 2002 Mark began studying ballet under Danny Furlong at North Coast Dance, and has been dancing in company performances since then. Over the years Mark has also danced with other local ballet productions including Hansel & Gretel with Victor Temple's New World Ballet, and Swan Lake (Von Rothbart), Coppelia (Dr. Coppelia), The Nutcracker (Drosselmeyer) and Midsummer Night's Dream (Bottom) with Heather Sorter's Bayside Ballet. Mark loves the artistic and  physical satisfaction that comes from ballet and continues to perform as a Company Character Dancer with North Coast Dance.   
Heather Walker
Company Member, Kinder Ballet Instructor
started ballet classes at age 7 through a local parks and rec program after seeing a production of Nutcracker. Beginning at 10 she studied at a Cecchetti based school with Lucille McClure in Whittier until she was a senior in high school. Heather came back to ballet as an adult looking for an exercise routine and started dancing at NCD in the spring of 2001, and teaching in 2004. She has performed in every Nutcracker since 2001 (except 2005, due to an injury); roles have included Rat Queen and Mrs. Silberhaus multiple times, the Governess, Chinese Empress, and most recently the Head Baker. Other roles have included the Goose that Laid the Golden Eggs in Jack and the Beanstalk, and Pluto in To Pluto and Back.
Although she continues to work full-time for the county, Heather's background as a camp counselor (10+ years) and in Early Childhood Education (8+ years) has been crucial to developing the Creative Movement classes and Passport to Dance camps. You can find her in the studio every Saturday morning, passing on her love of dance to young students, many of whom she has watched grow up and become assistants and teachers at NCD.
Harmony Sorter
Company member, Company instructor, Ballet 5 and Ballet 4 Instructor
Harmony Sorter grew up in Arcata, California. In addition to studying classical ballet in Arcata, Harmony attended summer intensives at Pacific Northwest Ballet, Joffrey Ballet, Theodore Constant Dance Academy and spent one year dancing at the Bolshoi Ballet Academy in Moscow, Russia. She has had the privledge to dance leading roles in classical ballets such as Coppelia, Midsummer Night's Dream, The Nutcracker, Paquita and Swan Lake. Harmony joined San Francisco's Bay Pointe Ballet as a corps de ballet member in 2015 where she performed roles in Peter Pan, In the Mood, Dracula, Nutcracker, and Contemporary works. She is excited for her new adventure here teaching and performing with the company at North Coast Dance.  
Jonny Wisan
Company member, Contemporary, Ballet 5, Ballet 4, Teen/Adult Ballet, and Jazz Instructor
Jonny's love of movement began with his first Swing Dance lesson, at age 7. He later started classes at Trinity Ballet Academy where he learned Classical Ballet technique. In College Jonny earned his Bachelor's degree in Interdisciplinary Dance from Humboldt State University. Currently he teaches Jazz, Contemporary, and Ballet at North Coast Dance, as well as dancing in the NCD Company. He is also a founding (and continuing) performer with Ballet Emmaus- Trinity Ballet's resident company.   
Andrea Williams
Company member & Ballet 5 instructor
Andrea Williams started ballet at the age of 9 and has been dancing for 11 years now. She has attended the TCDA international ballet festival and American Ballet Theater summer intensives. Her favorite ballets are sleeping beauty and La Bayadère. Her favorite role at North Coast Dance that she has been in is Alice in Alice in Wonderland. 
Phoenix Jones
Company Apprentice
Phoenix first started dancing when she was 3 years old and has been dancing with us for 13 years. In the Spring of 2020 she was accepted into a Joffrey Ballet School summer intensive but unfortunately could not attend due to covid. Some of her favorite roles she's danced with North Coast Dance are the Soldier Doll, and Angel Queen, both for the Nutcracker. 
Tiffany Ramirez
Company Apprentice
Tiffany is from Los Angeles, CA. She credits her love for dance from teachers over the years. She has shown multiple choreographic works at the American College Dance Association and worked in Anaheim, Disneyland's entertainment department as a performer for seven years. Tiffany graduated with a BFA in Dance from Cornish College of the Arts in Seattle, WA. While at Cornish, she had the pleasure to train under Michelle Miller, Alfonso Cervera, Robert Campbell, and Wade Madsen. She is excited to join North Coast Dance under Linda Maxwell's training.
Ethan Ladd
Company Apprentice
Ethan is excited to join North Coast Dance as a Company Apprentice this year! Ethan is a dance major at CalPoly Humboldt, and is the brother of our very talented Jr Apprentice, Clover Ladd. You may have seen Ethan last on stage as the Town Bachelor in North Coast Dance's production of Beauty and the Beast. Ethan likes rubber duckies and collects them.
Clover Ladd
Company Junior Apprentice
Clover has been doing ballet for the majority of her life and plans on making a career out of it. She started dancing when she was 2 years old. Her favorite role at North Coast Dance has been Clara's sister in The Nutcracker because she had a lot of fun in rehearsals with the other dancers in the party scene. The best thing about NCD is the people, they have become Clover's second family.
Ashley Thompson
Kinder Ballet Teaching Assistant
Ashley started dancing when she was a Freshman at CalPoly Humboldt. It started with a weekly Tango class, but quickly expanded to other dance styles such as Swing and Middle Eastern Dance. At the age of 21, she took her first Ballet class with Linda and fell in love. A few years later, she joined the North Coast Dance studio and started taking adult beginner, Ballet 3, and pointe classes. Ashley has been involved in productions such as the Nutcracker and Beauty and the Beast. She hopes to continue working on her own technique, but also learn more about teaching and choreography. 
Catherine Cataldo
Company member & Ballet 1 instructor 
Catherine cannot remember a time without dance is her life or a winter without The Nutcracker. She fell in love with this performing art during her first NCD classes at age 4. Catherine has participated in the annual Nutcracker and spring shows for as long as she can remember. Her first roles at NCD were as the page and a baby flower in The Nutcracker.  She loves dancing in Snow and Flower corps, but her favorite roles were Beauty in the 2022 NCD production of Beauty and The Beast. and Rose Queen in the 2021 Nutcracker.  Catherine is starting her senior year of high school, but she intends to keep dancing in college.