Meet North Coast Dance's talented instructors.
You can see which classes they are currently teaching by checking our current Class Schedule
Linda Maxwell, Education Director, Director, Choreographer
Linda fell in love with dance and ballet at the age of 3 ½.  Her earlier training was at a private studio, supplemented by summer ballet programs. She has a BFA and MFA in Dance from UC Irvine.
Linda was program head and taught a variety of classes at Allan Hancock College in Santa Maria, California, including Dance Appreciation, modern, ballet, jazz, tap, hip-hop, floor-barre, folklorico, performance skills and dance performance.
Currently, Linda teaches ballet, jazz and tap at Humboldt State University where she has taught for the past twelve years.  Her work is seen regularly on the HSU Spring dance concerts.
In addition to her work at the college level, she has worked with civic ballet companies and had her works adjudicated on gala National Regional Ballet Festivals. She spent several years as John Travolta's private dance instructor.  She has choreographed musicals for various venues including PCPA, the American Melodrama Company and locally, the Ferndale Repertory Theater and the Cinco de Mayo Festival in Ferndale.  
Professionally, she has performed with Calpulli Danza Mexicana, a folklorico dance company in New York City.  In Humboldt County, in addition to Humboldt State, she has taught dance at College of the Redwoods, Ferndale Elementary and High School, and Studio of Dance Arts in Eureka. She is a certified floor-barre instructor.  
Linda considers herself to be a continuous student of dance, spending her summers studying dance in New York City.
Gina Grebe
Associate Education Director, Teen/Adult Ballet, Ballet 4, and Ballet 3 Instructor, Choreographer
Gina Grebe has been working at North Coast Dance since 2011.  She has a Bachelors in Dance Studies from Humboldt State University and has completed ABT's National Teacher Training for Pre-Ballet through Level 3.  In the last decade, she has taught various styles to all levels, choreographed and danced in dozens of NCD and community shows, directed Passport to Dance camps, and worked with the Humboldt County Office of Education to create the Schools to Dance outreach, and directed our Dance Along with Clara program for our youngest dancers.  Gina is passionate about teaching and equipping other teachers to create the best possible learning environment for our dancers. And she loves working with Eliza.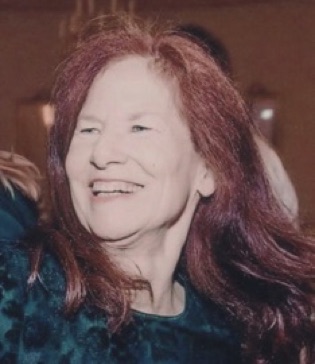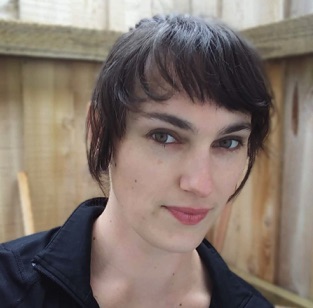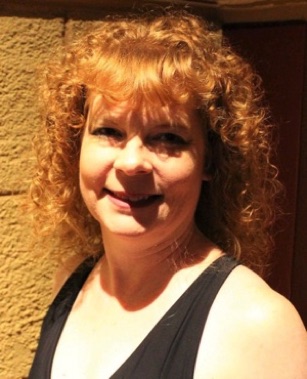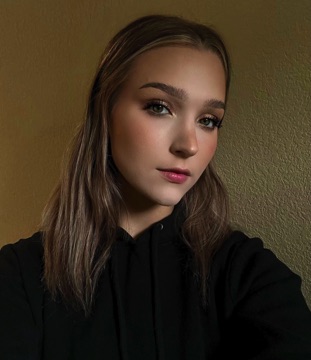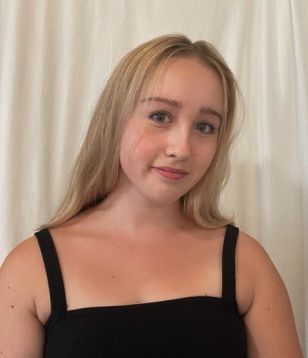 Heather Walker
Company Member, Kinder Ballet Instructor, Choreographer
started ballet classes at age 7 through a local parks and rec program after seeing a production of Nutcracker. Beginning at 10 she studied at a Cecchetti based school with Lucille McClure in Whittier until she was a senior in high school. Heather came back to ballet as an adult looking for an exercise routine and started dancing at NCD in the spring of 2001, and teaching in 2004. She has performed in every Nutcracker since 2001 (except 2005, due to an injury); roles have included Rat Queen and Mrs. Silberhaus multiple times, the Governess, Chinese Empress, and most recently the Head Baker. Other roles have included the Goose that Laid the Golden Eggs in Jack and the Beanstalk, and Pluto in To Pluto and Back.
Although she continues to work full-time for the county, Heather's background as a camp counselor (10+ years) and in Early Childhood Education (8+ years) has been crucial to developing the Creative Movement classes and Passport to Dance camps. You can find her in the studio every Saturday morning, passing on her love of dance to young students, many of whom she has watched grow up and become assistants and teachers at NCD.
Harmony Sorter
Company member, Company instructor, Ballet 5 and Ballet 4 Instructor, Choreographer
Harmony Sorter grew up in Arcata, California. In addition to studying classical ballet in Arcata, Harmony attended summer intensives at Pacific Northwest Ballet, Joffrey Ballet, Theodore Constant Dance Academy and spent one year dancing at the Bolshoi Ballet Academy in Moscow, Russia. She has had the privledge to dance leading roles in classical ballets such as Coppelia, Midsummer Night's Dream, The Nutcracker, Paquita and Swan Lake. Harmony joined San Francisco's Bay Pointe Ballet as a corps de ballet member in 2015 where she performed roles in Peter Pan, In the Mood, Dracula, Nutcracker, and Contemporary works. She is excited for her new adventure here teaching and performing with the company at North Coast Dance.  
Jonny Wisan
Company member, Contemporary, Ballet 5, Ballet 4, Teen/Adult Ballet, and Jazz Instructor
Jonny's love of movement began with his first Swing Dance lesson, at age 7. He later started classes at Trinity Ballet Academy where he learned Classical Ballet technique. In College Jonny earned his Bachelor's degree in Interdisciplinary Dance from Humboldt State University. Currently he teaches Jazz, Contemporary, and Ballet at North Coast Dance, as well as dancing in the NCD Company. He is also a founding (and continuing) performer with Ballet Emmaus- Trinity Ballet's resident company.   
Andrea Williams
Company member & Ballet 5 instructor
Andrea Williams started ballet at the age of 9 and has been dancing for 11 years now. She has attended the TCDA international ballet festival and American Ballet Theater summer intensives. Her favorite ballets are sleeping beauty and La Bayadère. Her favorite role at North Coast Dance that she has been in is Alice in Alice in Wonderland.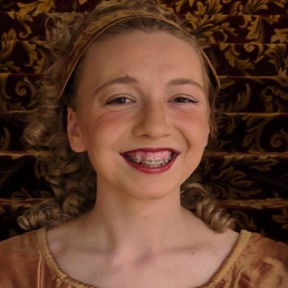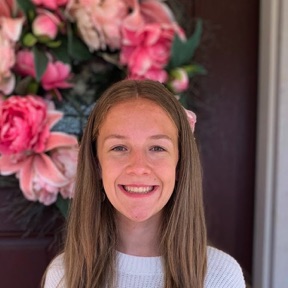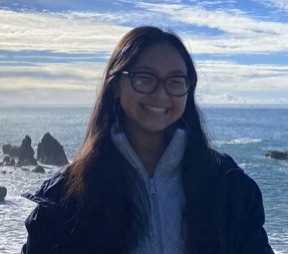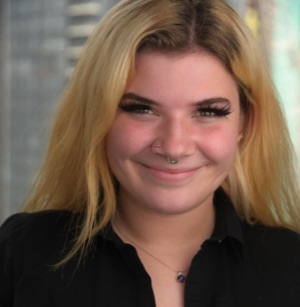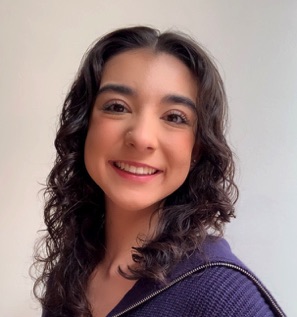 Mackenzie Urch
Hip Hop, Creative Movement, Kinder Ballet, Junior Jazz/Tiny Tap Instructor
After a year of living in Humboldt County, Mackenzie is more than excited to be apart of her second Nutcracker and Holiday Dance season. While working with North Coast Dance, she has gained such valuable skills and life long relationships she couldn't be more grateful for. 
Abbie Brodhag
Introduction to Ballet Instructor, Nutcracker Choreographer
Abbie has been dancing since she was 4 years old, the last 11 years being with North Coast Dance. She's performed various corps and lead roles over the years, a few of her favorites being snow and flowers corps, the Mad Hatter in Alice in Wonderland, French Marzipan, Spanish Chocolate Queen, and the Snow Queen in 2021's The Nutcracker. Abbie has been assisting and teaching various levels for many years and recently dove into choreographing, deepening her love of dance. Her favorite work includes choreographing Arabian Coffee and co-choreographing Waltz of the Flowers for 2021's The Nutcracker with Linda Maxwell, preparing Abbie to choreograph the corps piece on her own this year. 
Jenica Huddleston
Ballet 2 Teaching Assistant, Nutcracker Choreographer
Jenica Huddleston joined North Coast Dance at the age of 4 and there started her love for dance. She has attended two ballet summer intensives with Pacific Northwest Ballet in 2018 and 2019. Jenica's favorite roles she has danced at North Coast Dance include Dorothy in The Wizard of Oz, Arabian and Clara in the Nutcracker, and the Dormouse in Alice in Wonderland. Jenica has assisted many levels of dance throughout her years at the studio and recently taught Intro To Ballet in the Fall of 2021 and Spring of 2022.  Her passion and love for dance continues to grow and she is excited to venture into choreographing more this year.
Annabelle Hiscox
Kinder ballet and creative movement teaching assistant, & Nutcracker rehearsal assistant 
Annabelle started dancing when she was 8 years old, she started with ballet and then found a love for jazz and contemporary as well. She has spent time traveling to intensive programs around the country and dancing in multiple local productions. She loves working with children and has enjoyed having the opportunity to assist and teach young ballerinas at North Coast Dance. She is also working hard in school and looking forward to college and her future. 
Ashley Thompson
Kinder Ballet Teaching Assistant
Ashley started dancing when she was a Freshman at CalPoly Humboldt. It started with a weekly Tango class, but quickly expanded to other dance styles such as Swing and Middle Eastern Dance. At the age of 21, she took her first Ballet class with Linda and fell in love. A few years later, she joined the North Coast Dance studio and started taking adult beginner, Ballet 3, and pointe classes. Ashley has been involved in productions such as the Nutcracker and Beauty and the Beast. She hopes to continue working on her own technique, but also learn more about teaching and choreography.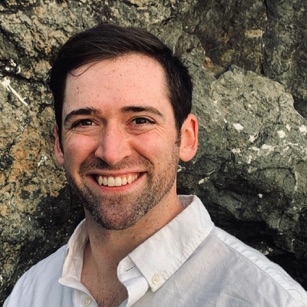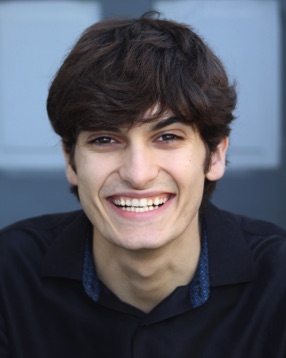 Reagan Geach
Nutcracker Dance Captain
Reagan has been living in Eureka for the past year, and is thrilled to be back in the Nutcracker! North Coast Dance has been a real opportunity to grow as a dancer and as an observer of the arts, and he would like to thank all of the staff for their help in his education. Lastly, he would like to thank his girlfriend Mackenzie for being his muse as she develops into the best dance instructor ever.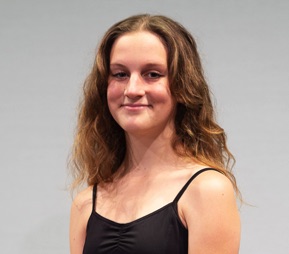 Hazel Neukom - Kinder, and Teaching Assistant
Company Apprentice
Hazel Neukom started dance at North Coast Dance at 6 years old, before that she danced at a youth center in Willow Creek called Dream quest from the age of 2. Dancing has always been one of Hazels favorite things and she always looks forward to going to ballet after school. In Hazels opinion, the best time of year is always Nutcracker season because of the thrill of dancing on stage, getting to see all of the beautiful costumes, and the sense of accomplishment that comes after performing. Hazel has been in North Coast Dance's Nutcracker every year since she started dancing here and her favorite role so far has been Marzipan, which she danced in 2021.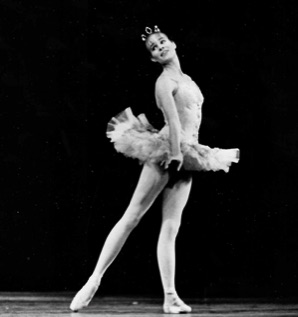 Gina Ness is a former principal dancer with San Francisco Ballet from 1972-1985. She performed leading roles in many ballets by many choreographers including Lew Christensen, Michael Smuin, and George Balanchine. She studied with many wonderful teachers growing up in San Francisco including Merriem Lanova, Penelope Lagios, Benjamin Reyes, Ludmilla Shollar, Anatole Vilzak, Marc Wilde, Alan Howard, and Richard Gibson. Before joining San Francisco Ballet, she danced with Ballet Celeste, the Marc Wilde Ballet, and Pacific Ballet.
She was a Ford Foundation Scholarship advanced student with San Francisco Ballet School in the late Sixties. Gina taught in Sonoma County for over twenty years, first for Sonoma Ballet Conservatory for thirteen years and then for ten years for Santa Rosa Dance Theater, serving as Assistant Artistic Director.