MEET THE PRODUCERS OF DANCING STARS of HUMBOLDT
Producer, Melissa Hinz
Melissa was born in western Montana, and has been passionately dancing, singing, and loving the creative process for most of her life. She trained and performed with the Rocky Mountain Ballet Theatre under the direction of Charlene Campbell Carey before studying on full scholarship at Hubbard Street Dance Chicago. In NYC she worked professionally in dance and musical theatre. Favorite performance credits include the national tour of The Will Rogers Follies and the following regional productions: Thoroughly Modern Millie (Millie), 42nd Street, Crazy For You, South Pacific, Mary Poppins, Annie Get Your Gun, Damn Yankees, Gypsy Love, and Kismet.
In NYC she studied with many master teachers at Steps On Broadway, Broadway Dance Center, and Circle in the Square Theatre School. She also attended the Broadway Theatre Project directed by Ann Reinking and received her Yoga Teaching Certification from Laughing Lotus NYC. She's proud to have been an original member of the House of Roses directed by Jeff Shade, performing in their first show at Symphony Space in NYC.
Producer, Rima Greer
Rima started ballet at 3 1/2, and never looked back.  She performed with Main Street Ballet and American Ballet of California in the Los Angeles area.  
In 1989 she joined interntational touring show Campanile, and performed with them until its retirement in 2006, touring throughout the United States, Canada, and Asia. While with Campanile, Rima served as performer, arranger, choreographer, and costume designer. Campanile's last album charted in the top 10 of the New Age charts, and their DVDs are still widely available.
She is currently working with North Coast Dance as the head of the Costume department, Producer, and Choreographer.  She produced NCD's first full lenght original ballet based on The Wizard of Oz in 2016, Alice in Wonderland in 2018, and is currently working on Beauty and the Beast in 2020.
Rima is also a compulsive entrepreneur, who owns a talent agency, a retail store, and is a published author.  She spends her leisure time doing fiber arts, and spending time with her husband, who continues to put up with her. Oh, and dreaming up her next crazy project, like DSH....
Since moving to Humboldt County to live with the love of her life she's become a choreographer, teacher, and producer. She is honored to be a guest teacher at Sunrise Studios (Vienna, Austria),  Vienna International Ballet Experience (VIBE)  (USA and Austria), and Ballet Beyond Borders (BBB) (USA.) She won gold, silver, and bronze as a competitor and choreographer at VIBE & BBB. Favorite local chorography credits for the Humboldt Light Opera Company: Thoroughly Modern Millie, Mary Poppins, Wizard of Oz, and Damn Yankees; for North Coast Dance: Wizard Of Oz Ballet, West Side Story Excerpts, and many original works; for Arcata High: Singing in the Rain; and a flash mob for a birthday surprise!  She has the pleasure of passing on her training and experiences through teaching at local studios in Humboldt and beyond.
To learn more about her upcoming projects and view her class schedule click here- www.melissahinz.com   
Melissa is forever grateful to her amazing teachers, fellow performers, and students for being part of her life as a dancer.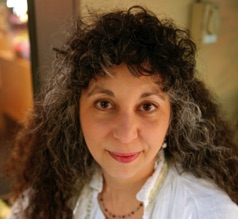 DSH exists to educate, promote, and encourage the talented dancers of Humboldt County while providing low cost cultural enrichment for the community. We give dancers the experience of auditioning and performing in a professional setting, which will help prepare them for entering the professional dance world.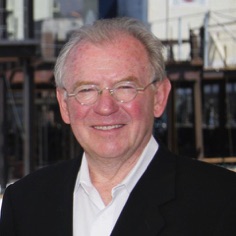 Executive Producer, John Ash
It is surprising to me that I would take up writing after spending the last thirty-four-years as an architect, saving historic buildings.
Writing is a lot like historical architecture, there is a lot of research to begin with. Most of the buildings I've restored were built in the late 1800's which required me to time travel back to meet with the original architects and inspect the buildings during construction to authenticate its historic character. Then came the fun part, a lot of creative thinking, and then drawing for months on end until I had a design for other people to restore the buildings. Of course, sometimes your designs were rejected just like your manuscripts are rejected by agents and publishers, which often required traveling back in time to come up with new designs from the original architect.
For most of my career I've lived and worked in Los Angeles I currently live in Eureka California where I spend my time writing and taking ballet lessons and dancing in local performances, which led to becoming a director on the North Coast Dance board.